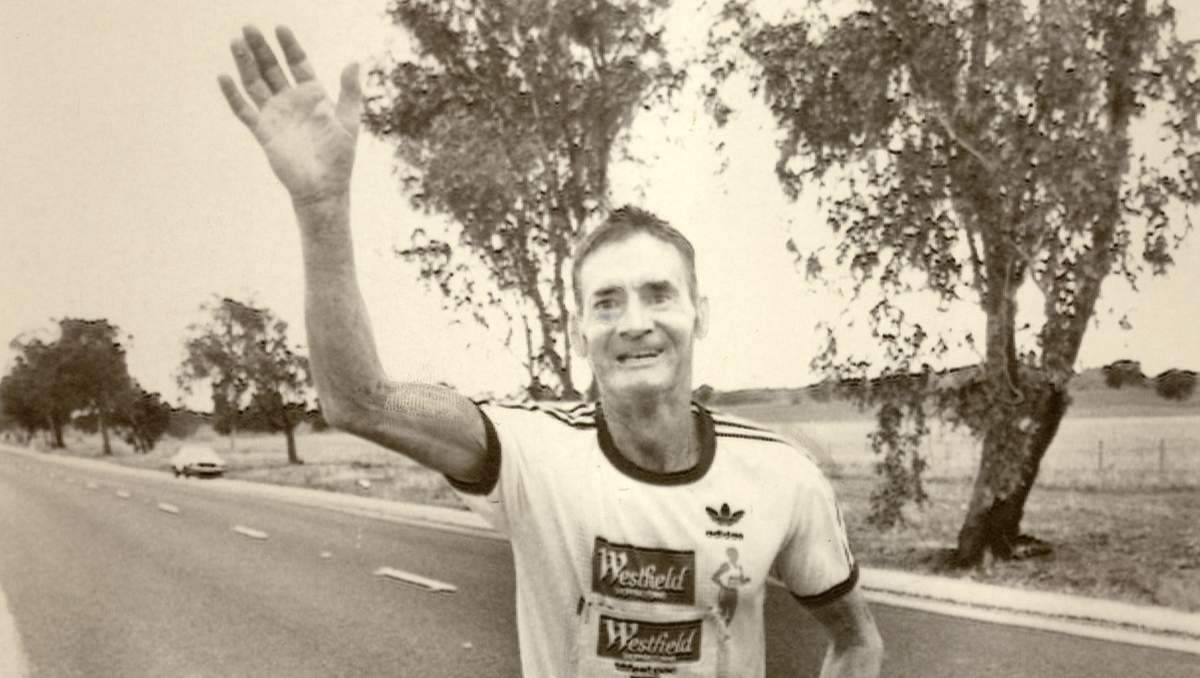 Posted on May 18 2021
Cliff Young – Australian Running Sensation
Cliff Young is a true Australian running icon and legend. Back in 1983, Young shocked the running world by completing a grueling 875km (545m) race in less than 6 days. This unsurpassed and unmatched feat broke the existing record by 2 days. Cliff had no prior running or marathon experience, and beat out 10 other seasoned and professional runners. On top of it all, Young competed in the race without sleep and at the young age of 61 years! As a potato farmer from Beech Forest, Victoria, Cliff entered the race in Colac, Victoria, which was part of an extensive trek from Sydney to Melbourne.
Never Too Old or "Young" to Compete
Cliff Young showed the world that you are never too old to compete in running marathons. His accomplishment and achievement made global headlines, and Young was heralded for his record breaking performance by countless running enthusiasts and aficionados. As the fans cheered Cliff onto the finish line, he truly put on a running clinic against some of the best competitors in the nation. Young, however, hardly looked like a runner and was decked out in galoshes over his work boots. While his unorthodox appearance did draw some laughter from the crowd, it was Cliff's mother who strongly supported her son in achieving his dreams. Not only was Mrs. Young a true inspiration, she was also Cliff's coach and helped him get in shape.
Cliff's Background
As previously mentioned, Young had no previous running or marathon experience. Cliff, however, felt he was more than qualified due to his upbringing and background. As a kid, Young grew up on a sheep ranch, and would round up the sheep during violent storms and torrential downpours. The farm was a huge 2,000 acres, and resulted in Cliff running around to collect the sheep before harm and damage would occur. While it would take him at least 3 days to round up the flock, he inadvertently got himself in shape by running around for hours on end. Since the marathon was 5 days in total, Young knew he had the edge on strength, durability, vitality, and especially speed and endurance. His days of working on the farm also increased his ability to tackle obstacles that would otherwise hinder performance.

The Race
Cliff achieved national and international recognition by believing in himself. In fact, he became a national hero of Australia for his willingness and determination to finish the race without sleeping. Not only did Young run during the daytime, he also ran at night while his competition rested and slept. This propelled him to secure a strong lead; one that was simply too long for his fellow runners to catch up to. In the end, Cliff Young not only won the race but surpassed the existing record by 2 days. The 2nd place finisher was more than 9 hours behind Cliff who completed the marathon in less than 6 days. When asked how he was able to concentrate on the task at hand, Cliff replied that he was "chasing sheep and trying to outrun a storm."