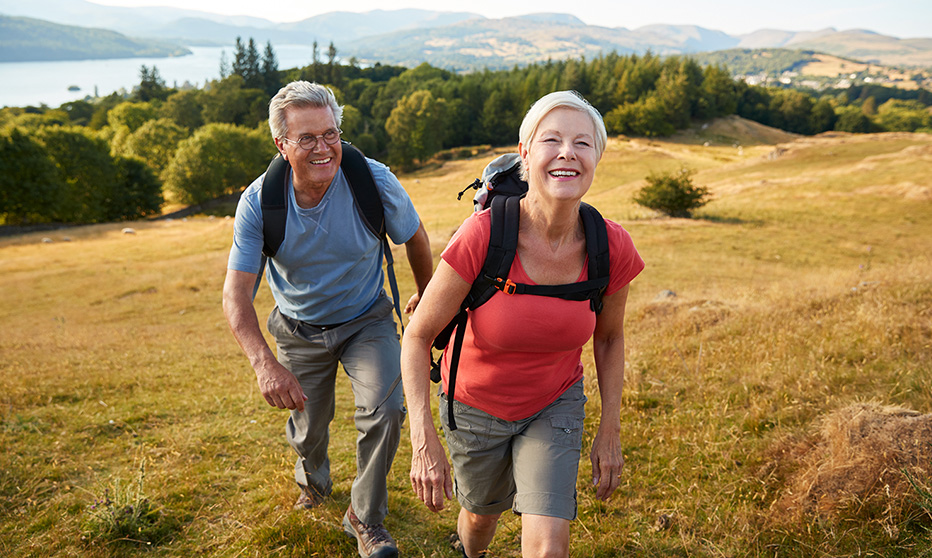 Posted on Jun 18 2018
What Makes You Go To A Walking Holiday?
Not much! Yes, because even the name doesn't do a lot to pique interest. I mean who would want to go out with their friends and get tired walking instead of chilling at a local bar and having a beer? Doesn't that reverse the meaning of "fun" altogether?
Not in the least!
A walking holiday or a trekking holiday or getaway can mean a lot of fabulous things and experiences. This is not going to be your regular bar or clubbing night that you will be spending indoors with a pint of beer and fries. There is going to be no ball game or yelling for your favorite teams or dosing off on a smelly leather couch under a wobbly LCD panel.
Connect With Nature
Brace yourself for a starry night under the cool dark blue sky gathered around a fire. No more yelling and shouting for anything at all, you will now be able to hear the silence of your heart and the peace in your mind. And to experience all this, you don't really have to plan a whole weekend. You can get this much needed change within just a day. It is not just a chance to take in the gorgeous scenery or views of the countryside but also a good opportunity to reconnect with your family and friends. You can decide to take a long walk on the beach or just go strolling on the nearby sand dunes or further discover the long trail amidst the high grassy plains that you had stumbled upon last month with your dog.
Exercise Is A Major Reason
Exercise is important for us. It keeps us in good shape. We can overcome many health problems such as blood pressure, heart diseases and obesity that turn into bigger issues as we age by just including a single workout regime of our liking at any time during the day. Our doctors and nutritionists constantly encourage us to burn the extra calories that we eat if we really want to combat obesity and early ageing. If you think that you need an expensive gym membership to stay fit, you couldn't be further from the truth.
You Get The Company Of Your Loved Ones
You can join local biking or running groups and become a part of organized hiking troops as well. You get to meet with people from various social and cultural backgrounds and from new friendships that are ultimately good for your mental health and overall well-being. Not to mention that the positivity these new friendships bring in helps you recover from more serious diseases and health problems that you might be facing.